Group video greeting cards for

special day
Collect photo & video messages from friends, family or coworkers and deliver them as one memorable video greeting card.
Try FREE now
How Guestory Greeting Cards works
Step 1
Create a Group Card
Start a group card for your recipient and add photos and videos messages.
Step 2
Invite your loved ones
Invite others to add their contributions and watch the group card grow.
Step 3
Deliver it as a story
When your card is ready, send it to the recipient and play it as a story.
Collect and display photos and videos messages all in one solution
Tired of traditional greeting cards? In minutes, you can create a shareable story where your family and friends can leave dedications, share photos and post video messages.
Quick to setup
A dedicated landing page
Create a dedicated landing page for your event. Share the page link easily via email, social media or instant messaging. Setup can be done in two minutes.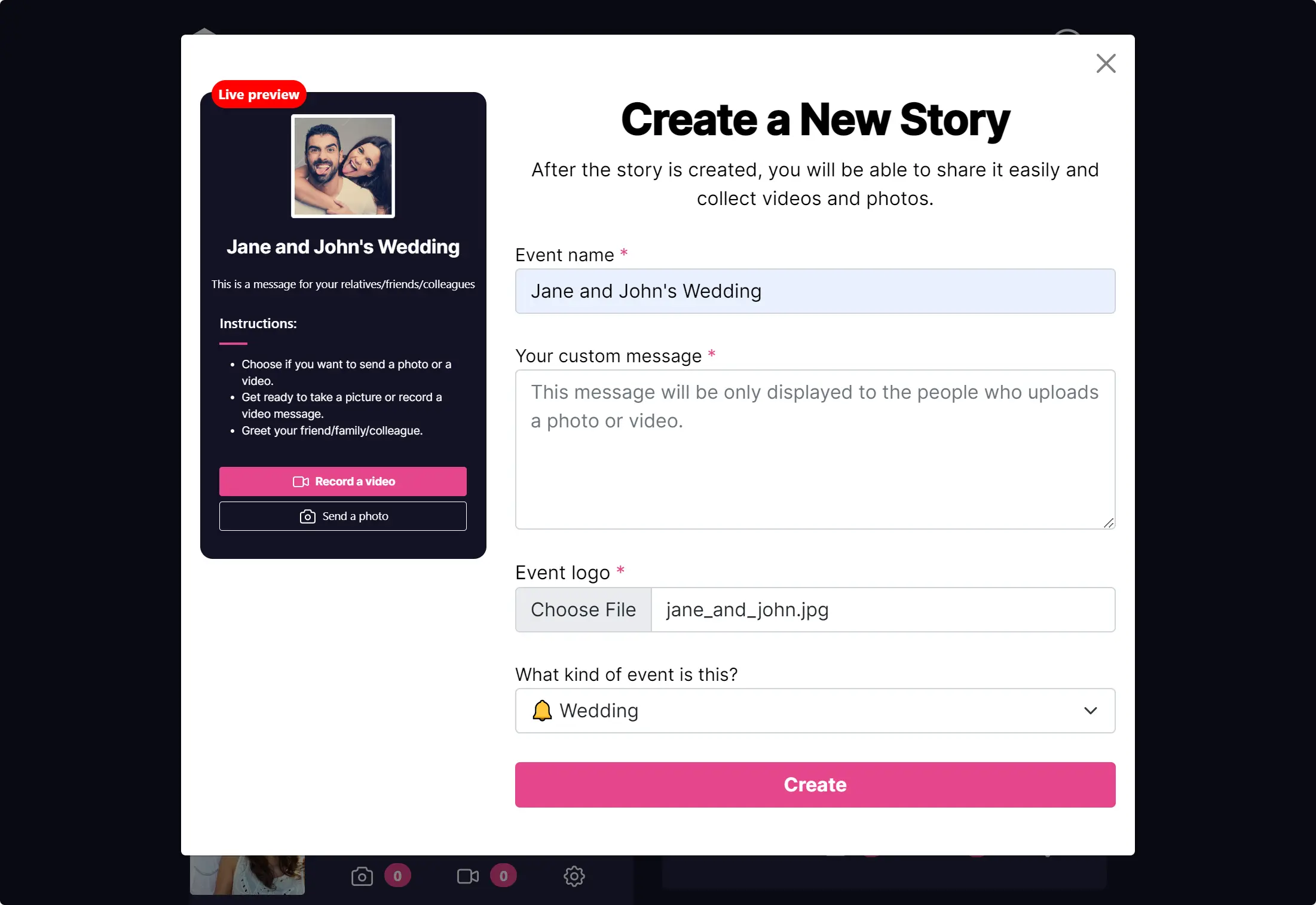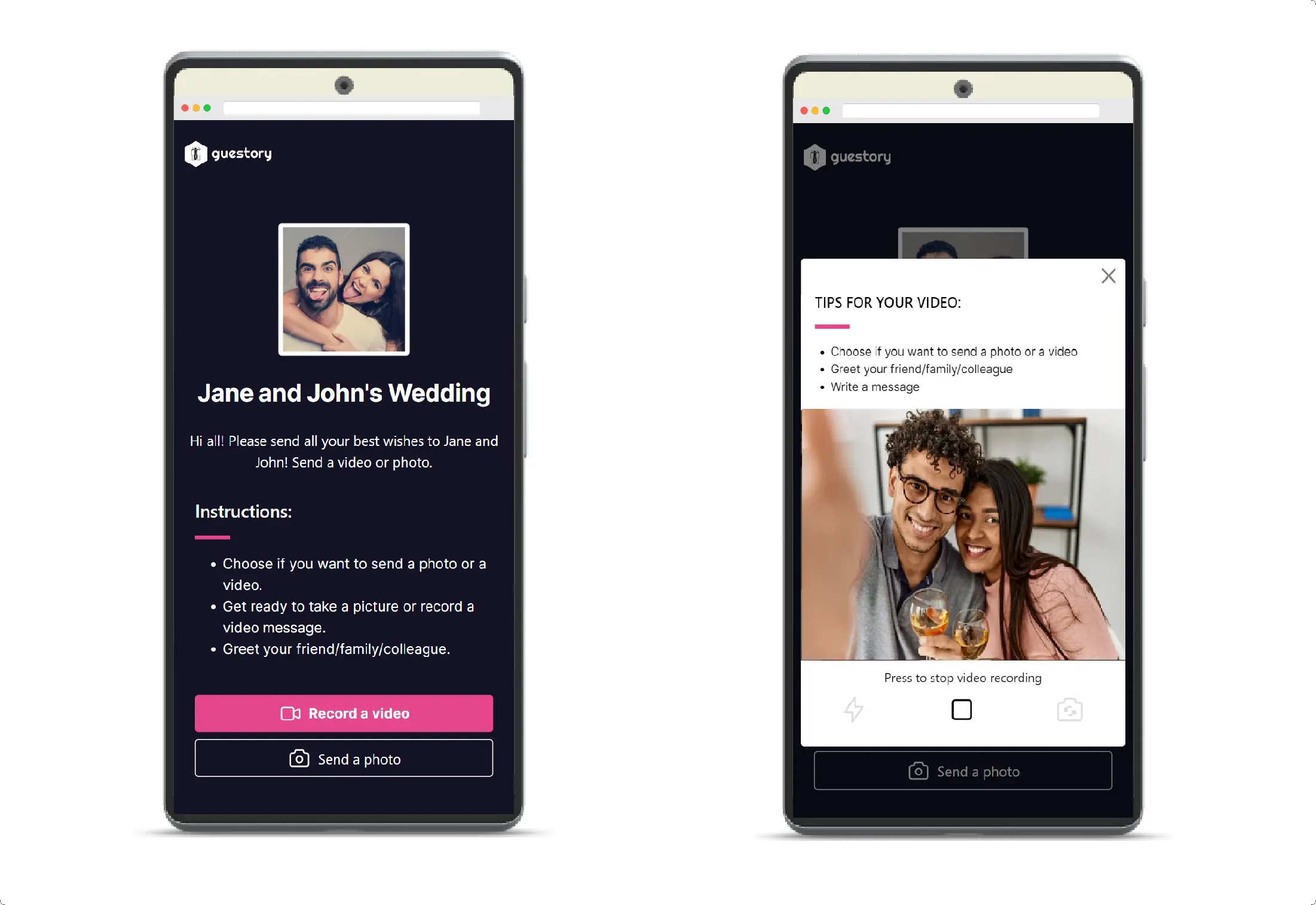 No registration or app required
Start collecting videos & photos with ease
Your family and friends can start sending their special message right away from the browser.
Easy to manage
A dashboard to manage all contributions
You will have a simple & clean dashboard to manage all videos & photos in one place. So easy to use even your mom or dad knows how to do it!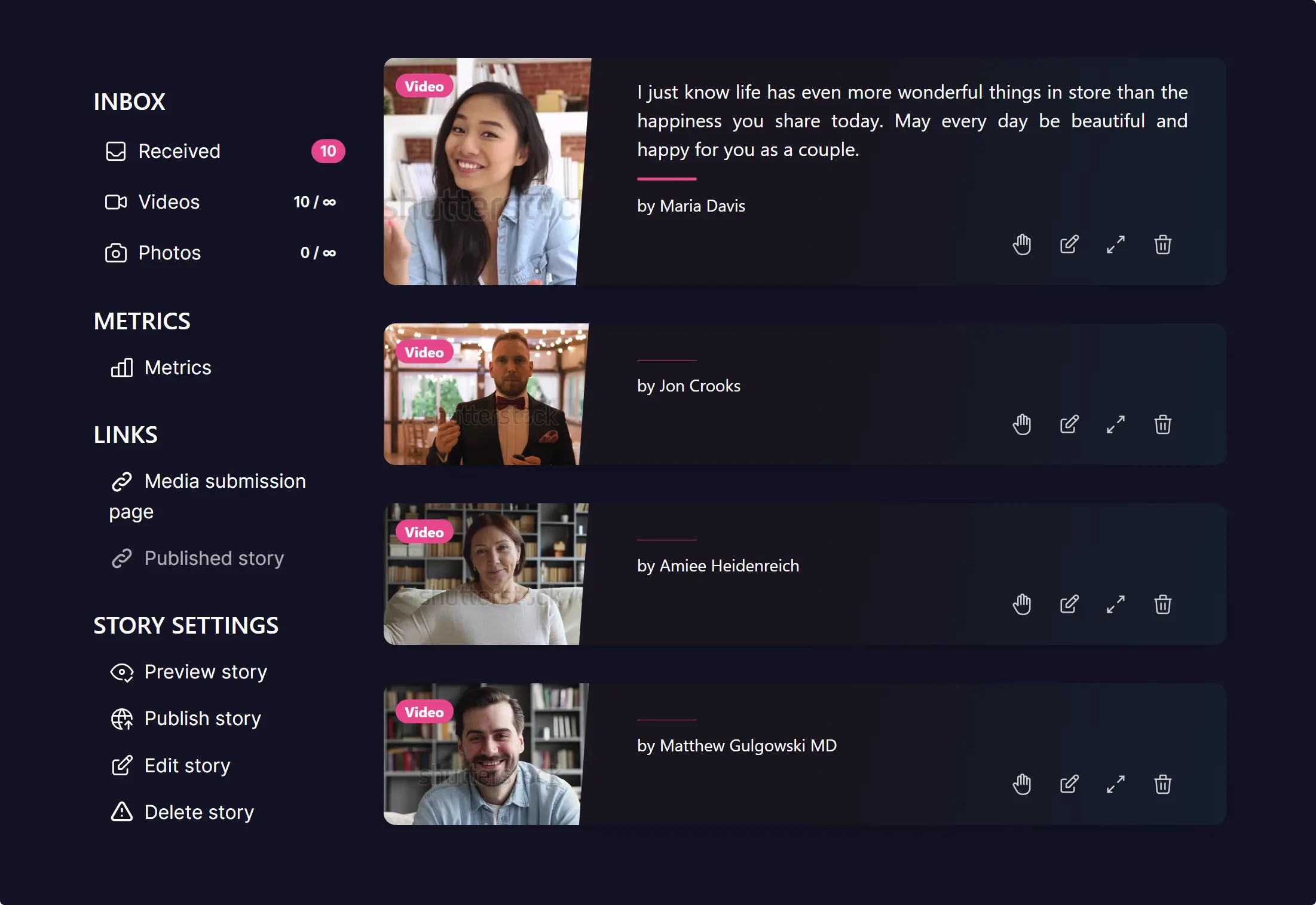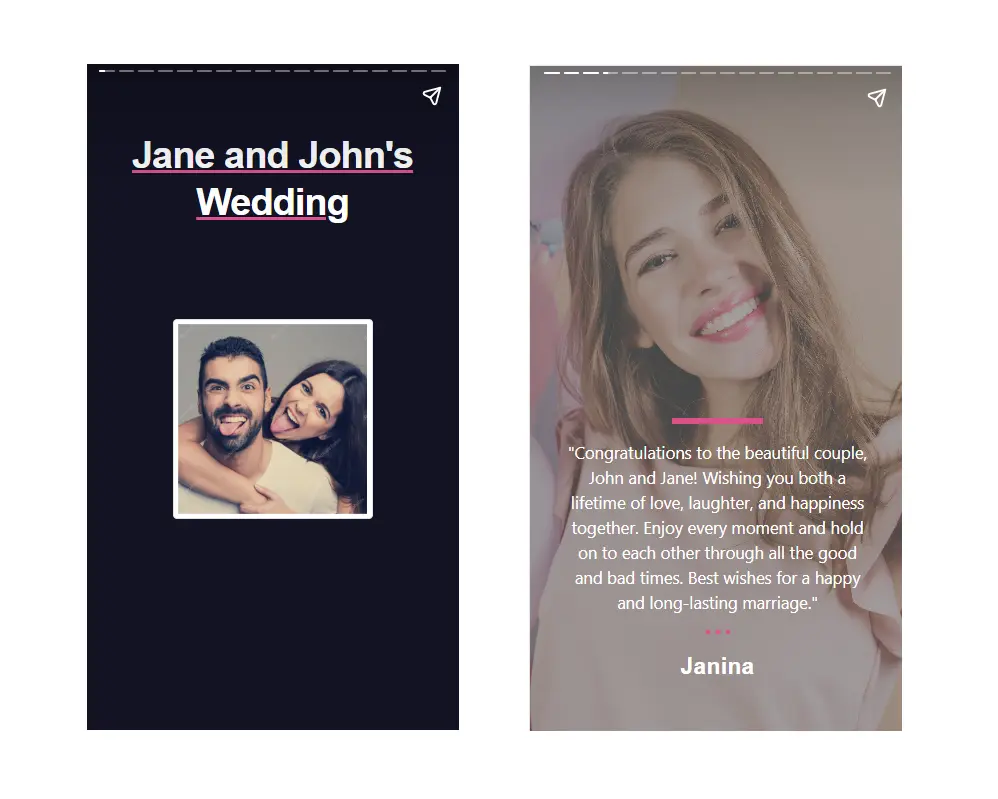 Modern visualization modes
Deliver Appreciation 🎁
Deliver the group greeting card online and play it as a group story
Group Cards for Birthdays, Holidays, & More!
View these sample and get inspired.
Pricing
Choose the option that's right for you. From single group cards to ongoing plans, for personal use or for the office.
Starter
Free
Add 2 videos and unlimited photos for free
✔️ 1 collaborative story

✔️ 2 free videos

✔️ 30 seconds limit on each video

✔️ Collect Unlimited photos
Premium
9.90€
The smart choice
✔️ Everything in starter plan, plus...

✔️ Collect unlimited videos

✔️ More than 1 minute limit on each video

✔️ Stories not deleted after 7 days

✔️ Premium story options

✔️ Remove Guestory branding
Enterprise
Custom
Get a quote
✔️ Everything in the premium plan

✔️ Volume discount for your business

✔️ Customizations